John Mayall
85th Anniversary tour
Zondag 14 april 2019
SPOT/ De Oosterpoort, Kleine zaal / Trompsingel 27
17.00 uur: Restaurant Tromp open
19.00 uur: Zaaldeuren open
20.30 uur: Aanvang programma
(Tijden onder voorbehoud)
John Mayall is al 85 jaar, maar de godfather van de blues staat nog steeds op de bühne. Mayall was een van de vaandeldragers van de Engelse bluesscene in de jaren 60. In dat beginstadium gaf hij een geheel eigen smoel aan bluesrock.
En dan vooral met zijn legendarische 'blues/rock/pop-laboratorium' The Bluesbreakers, waar hij latere grote namen de eerste kneepjes van het vak bijbracht: Eric Clapton, Peter Green, Mick Taylor – om er maar een paar met hoofdletters te noemen. Intussen scoorde John Mayall & The Bluesbreakers zelf ook nog de nodige mooie wereldhits, zoals Looking Back, Congo Square en natuurlijk het onverwoestbare Room To Move.
Enkele jaren geleden ontbond hij The bluesbreakers en sindsdien toert hij de wereld over met een eigen band. Met deze band kwam Mayall in 2015 ook naar Groningen. Wie Mayall aan het werk ziet, zou niet zeggen dat deze artiest al 85 jaar oud is. Met een mondharmonica aan zijn mond bespeelt hij zijn keyboard en ondertussen zingt hij ook nog. Zijn vakkundige muzikanten vullen hem daarbij perfect aan. Op 14 april zal Blueslegende John Mayall met de 85th Anniversary Tour zijn carrière vieren in Groningen.
"If anything, this could well be one of Mayall's finest releases. It's almost as if the years have slipped aside and Mayall is once again pushing the edges of solid sixties blues and R&B music to deliver something of a landmark recording." Lees hier de volledige albumrecensie door Blues Magazine.
Uitsluitend vrije sta- en (een beperkt aantal) zitplaatsen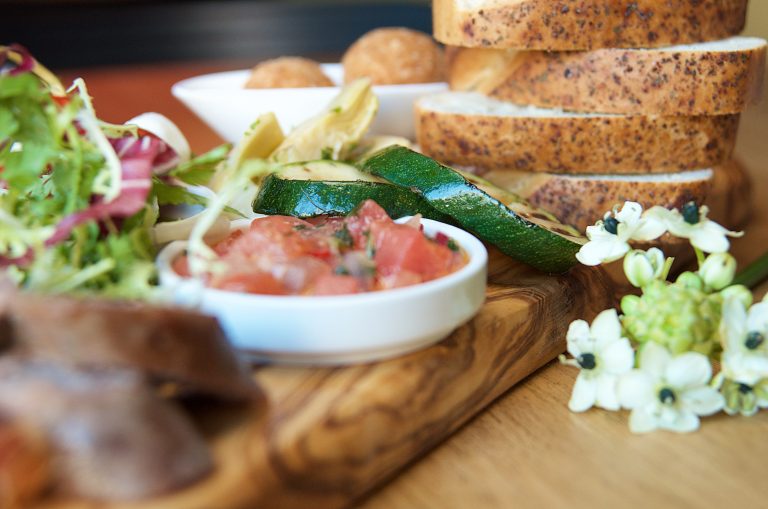 Restaurant Tromp
Lekker eten kan ook in De Oosterpoort! Vanaf 17.00 uur ben je van harte welkom in ons restaurant Tromp. Bekijk de menukaart of reserveer een tafel via Couverts.
John Mayall
For over 50 years, John Mayall has served as a pioneer of blues music, rightly earning him the title, "The Godfather of British Blues". In 2013, John signed with producer Eric Corne's label, Forty Below Records, and has since been experiencing a true artistic and career renaissance, including a Blues Hall of Fame induction in 2015.
On February 22nd Forty Below Records released Nobody Told Me, the new studio album from The Godfather of British Blues, John Mayall.
As with his last handful of albums, Mayall again shares production duties with Forty Below Founder Eric Corne who also handles engineering and mixing duties.
The album boasts an impressive and diverse list of guest guitarists, all personal favorites of Mayall's including Todd Rundgren, Little Steven Van Zandt of The E Street Band, Alex Lifeson from Rush, Joe Bonamassa, Larry McCray and Carolyn Wonderland who will be joining the band on tour. Also, on hand are Mayall's dynamic Chicago rhythm section of Greg Rzab on bass guitar and Jay Davenport on drums, along with Billy Watts (Lucinda Williams) on rhythm guitar and Mayall's regular horn section, moonlighting from their day job in The Late Show with Conan O'Brien's house band.
The album was recorded at The Foo Fighters' Studio 606 on the same legendary Sound City Neve console his one-time protégés from Fleetwood Mac used to record parts of the best-selling Rumors album.
"This project has been a true labor of love for me and I can't wait for people to hear the fireworks that took place," beams Mayall. Nobody Told Me is an apt title for the blues icon who suffered a recent unexpected health scare shortly after recording the album. But, the seemingly ageless road dog, who famously takes no days off and carries his own gear on tour, has been given a clean bill of health and plans to return to his usual grueling touring schedule to support the release.
Mayall's last release, 2018's Three for the Road, features cuts drawn from two exuberant concerts recorded live in Germany in 2017. "Sounding like a man half his age, Three for the Road is a heady cocktail of originals and 'favorites'." – Goldmine Magazine. The title is a nod to the trio format featured on Mayall's 2017 world tour, which includes long time bassist Greg Rzab and drummer Jay Davenport.