Zondag 29 januari 2017
start programma
(Tijden onder voorbehoud)
Zondag 29 januari 2017
start of event
(Times are subject to change)
Let op: uitsluitend vrije staanplaatsen.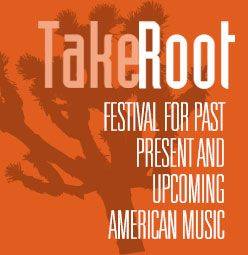 TakeRoot presents:
Roots, country en soortgelijke stromingen met respect voor het rijke Amerikaanse muzikale erfgoed. Bekijk hier alle TakeRoot presents concerten.
The Cactus Blossoms bestaat uit de broers Jack Torrey en Page Burkhu, geboren in Minneapolis (Minnesota). Met hun debuutalbum 'You're Dreaming' verschenen The Cactus Blossoms in 2016 uit het niets. Torrey en Burkhum hebben allebei een prachtige stem, maar wanneer de stemmen van de twee samenvloeien gebeurt er iets bijzonders.
The Cactus Blossoms laten zich op het nieuwe album (dat geproduceerd werd door JD McPherson) inspireren door Rock 'n Roll, folk en country uit de late jaren 50 en vroege jaren 60. The Everly Brothers, Johnny Cash en Buddy Holly zijn belangrijke inspiratiebronnen geweest voor de Amerikaanse broers. Met al deze invloeden en een voorliefde voor stokoude rock 'n roll en country passen The Cactus Blossoms in de hedendaagse rootsmuziek.
""Powder Blue," off their recently-released LP You're Dreaming, is an ode to wistful romance harkening back to an era where courtship was set to the slow strum of acoustics and not just swiping right. " – Marissa R. Moss (Rolling Stone, 2016)
Lees de volledige recensie hier.
Recensie – Rolling Stone 2016
Tickets: via this website, our box offices, local record store Plato and ticketmaster.nl
With their 2016 Red House debut, You're Dreaming, The Cactus Blossoms appeared seemingly from nowhere, garnering comparisons
to classic sibling duos. Born and raised in the working-class neighborhood of "Nordeast" Minneapolis, brothers Jack Torrey and Page Burkhum found
themselves drawn to classic folk and country music, honing their songwriting skills with weekly gigs at former country 1940s honkytonk (and now music
club) The Turf Club in St. Paul, MN. With the kind of blood harmonies that make your scalp tingle, the brothers made the genre their own and started
working originals into their weekly sets of classics; people couldn't tell the difference. A chance gig opening for JD McPherson brought him on
board as a fan — he is the producer behind You're Dreaming.
Though they came from a musical family, they didn't naturally inherit their deep understanding of early American music. By tracing their heroes' footsteps
back to the roots, they came into their style in a very genuine way. By absorbing these musical discoveries, a natural alchemy took place and what transpired is the tasteful rejuvenation and transformation of a retro sound by a modern duo. With press ranging from a Rolling Stone "Artist to Watch," NPR Heavy Rotation, NPR All Things Considered, Folk Alley, Noisey, Garden & Gun, CMT, A Prairie Home Companion and much more, the brothers have brought a breath of fresh air and vitality to the roots music scene.