Djamila
We´re All Misfits Tour
Donderdag 17 mei 2018
start programma
(Tijden onder voorbehoud)
Djamila met We´re All Misfits Tour naar Groningen!
Met bijna 800 duizend abonnees is (meisje)Djamila de succesvolste vrouwelijke YouTuber van Nederland. Of nou ja, Nederland: ze woont al een jaar of zeven in de Verenigde Staten, waar ze drie keer per week vlogs maakt over eten, reizen, make-up en haar knotsgekke wetenschappelijke experimenten. Daarnaast is Djamila ook zangeres. Haar eerste single Brickwall verscheen in februari en is al net zo vrolijk als Djamila haar vlogs. In 2017 bracht ze een muziekalbum uit en maakt ze haar debuut als filmactrice. Of wel; Djamila is een inspirerend tieneridool!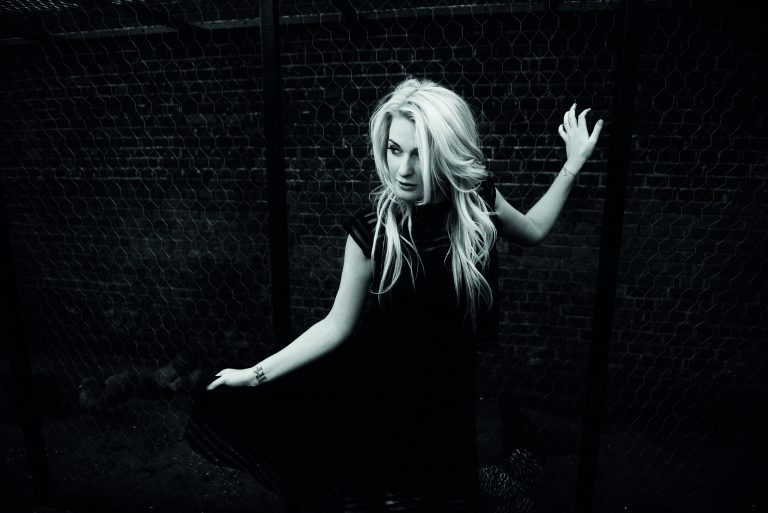 Pop van eigen bodem Elk seizoen de grootste namen uit de Nederlandse pop!
Bekijk hier het gehele aanbod Pop van eigen bodem.
Afgelopen oktober gaf Djamila concerten in Utrecht en in Antwerpen en al deze concerten waren uitverkocht! Op 17 mei komt ze met haar 'We're All Misfits Tour' naar Groningen.
Tickets
Er zijn normale tickets en GOLD tickets beschikbaar voor het concert. GOLD tickets zijn ook toegangstickets tot het concert, maar je krijgt er ook extra dingen bij, zoals een meet & greet en een limited edition t-shirt. De deuren gaan eerder open, dus je mag ook bij de soundcheck aanwezig zijn.
Tijdschema's
Regulier ticket:
doors 18.00 uur
support 18.30 uur
Djamila 19.00 uur
Gold tickets:
doors 16.30 uur
support 18.30 uur
Djamila 19.00 uur
Let op: vrije zit- en (een beperkt aantal) staanplaatsen.
Zie ook het YouTube account van Djamila
Tickets: via this website, our box offices, local record store Plato and ticketmaster.nl
Starting her career at the age of 15 as a YouTuber, the 24-year-old Dutch girl can nowadays all herself one of the most successful artists and social influencers in her homecountry.
There probably is no young girl in the Netherlands who doesn't know the outgoing and always good-humored social influencer.
Inspired by alltime superstar Avril Lavigne, Djamila started playing the guitar and writing her own songs as a teenager. She always wanted to be a professional singer but just didn't know where to start, when one day she coincidentally saw social influencer Esmée Denters on TV. That moment "MeisjeDjamila" – her YouTube channel – was born and Djamilas' meteoric rise began.
Djamla currently has close to 800.000 subscribers on YouTube and her videos are watched more than 10 million times a month. Her musical.ly account already counts 417.000 followers and she has more than 351.000 fans on Instragram.
In 2017 she finally branched out to a passionately awaited music career. Her first single "Brickwall" turned No 1 on the Dutch iTunes charts, scored more than 900.000 streams on Spotify and the related video was watched more than 5.000.000 times on her VEVO channel.
In June Djamila released her Debut album "Girl". A compilation of catchy pop & rock tunes and emotional ballads which she mostly wrote by herself and established her as a real artist in the benelux music scene.
The unstoppable multitalent also published her first movie "Misfits" in September 2017, which strictly climbed up to the Top of the Dutch cinema charts. "Misfits" was awarded with a golden ticket and reached 200.000 visitors so far.
But Djamila wasn't Djamila if her unrestrained thirst for action was quenched just here.
In October Djamila played two sold out shows at the Tivoli in Utrecht and the Kavka in Antwerp and she also launched her first Merchandise collection whith a huge success.
These facts make it pretty clear: Djamila is an inspiring teenie idol and role model of a new media popstar, who inspires a whole generation.